CHINA EXPLORATION AND RESEARCH SOCIETY
Revitalizing Nonprofit's Web Presence with New CMS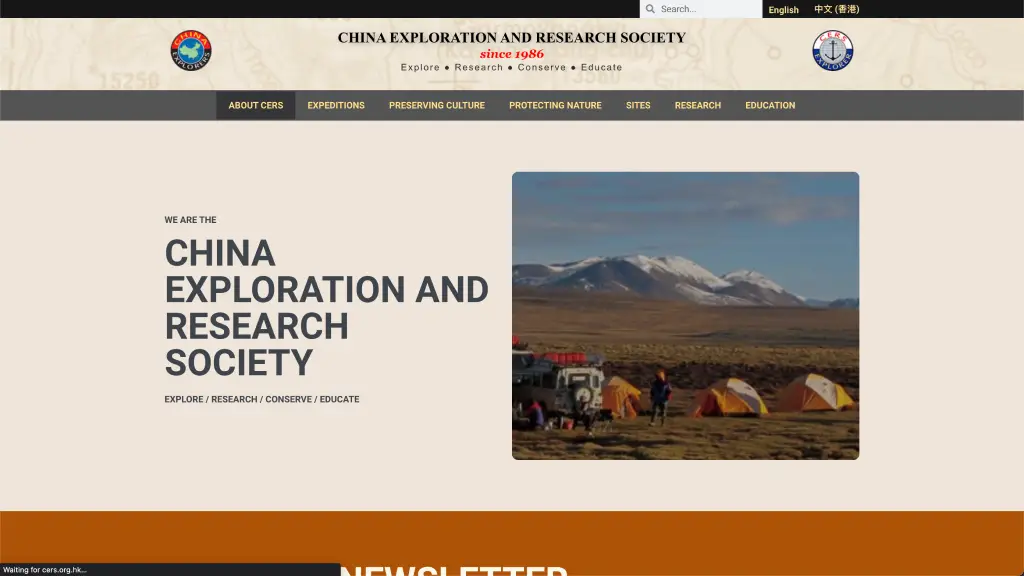 Problem: The client's existing Joomla site was outdated, disorganized, and lacked features. With an outdated hosting provider and no internal CMS expertise, it failed to properly represent their brand.
Solution: We migrated CERS to a new hosting provider, SiteGround, for improved performance. The outdated Joomla site was replaced with a new WordPress website optimized for their needs.
Key features include:
Streamlined WordPress CMS for easy content updates
Multilingual support for Chinese and English
Modern design and UX represent their exploratory brand
Robust hosting configuration for speed and security
SEO optimizations for improved discoverability
Blog and news section to showcase ongoing initiatives
Built-in backups and maintenance
The new website gives CERS a professional digital presence to share their mission. By moving to a maintained WordPress site on reliable hosting, their content shines. The optimized CMS empowers staff to efficiently publish updates impacting their conservation community.
Overall, the website migration provides the nonprofit with a sustainable, functional platform suited for modern outreach and storytelling.